Macadamia & Pecan Nuts
Sweeper Harvester
Harvester R19
macadamia nut harvesters macadamia nut
AMB Rousset All-In-One Macadamia Sweeper Harvester
This revolutionary new harvester represents a significantly more efficient way to harvest macadamias. Sweeping, collecting and cleaning is all done by the one machine in a fraction of the time it used to take to perform these tasks.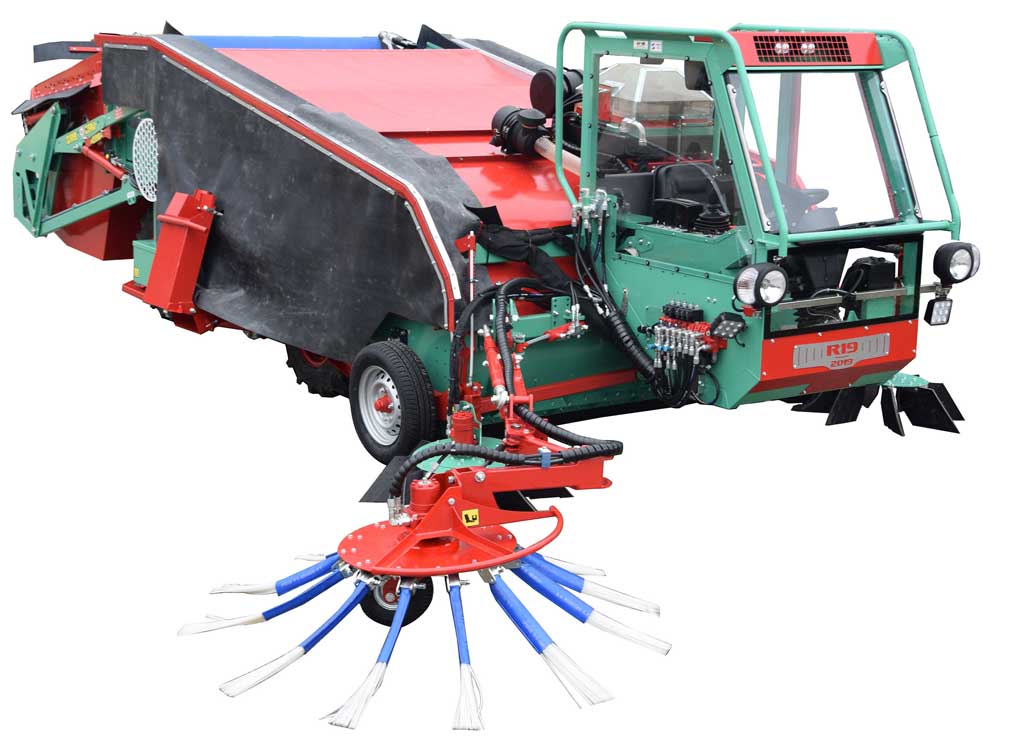 The Harvester R19 combines high performance and agility.
German motorization offers reliability and simplicity.
The hydrostatic advancement with 4 wheels driving and steering allows the most complex maneuvers through multiple fields.
The wide tires with low pressure limits the footprints.
The R19 is allowed to drive on the road.
The cabine offers enhanced visibility at work.
With its pickup width of 2m, a small size and big hopper, it allows collection periods unmatched performance.
With multiple sorting embedded, the product in the hopper is clean.
A 2.90m hopper drain height can approach any type of trailer or storage bins.
Many standard equipment such as reverse carpet, inversion of the rotor, the ultrasonic bin level sensor provides a high quality of work.
Available options allow to adapt to different working conditions.
Download Brochure (11.7 MB)